Wayne State University recently established the Board of Governors Warrior Unsung Hero Award to honor those Warriors whose selfless efforts reflect the university's mission of meaningful engagement.
In May 2020, members of the Wayne State community were invited to help the board identify faculty, staff and students for this award. Nominations were subsequently reviewed by members of the Board of Governors.
"It was a joy for me and others on the Board of Governors to review these nominations," said Chair Marilyn Kelly. "What stood out among the nominees was their empathy, ingenuity, creativity and selflessness in volunteering time and, in some cases, their own money to others at Wayne State and to many in Detroit's vulnerable populations."
The Board of Governors selected four recipients, who were virtually bestowed with the award during the board meeting Friday, June 19, 2020. The Board of Governors Warrior Unsung Hero Award recipients are:
Suzanne Brown: Brown spearheaded Wayne State University's crisis hotline for health care workers in metro Detroit, which launched in April 2020. A joint collaboration between the university's School of Social Work and College of Nursing, the crisis line offers free, confidential support to doctors, nurses and other first responders working on the front lines of the COVID-19 pandemic.
The hotline is run by trained volunteers, many of whom have been recruited by Brown, an associate professor who continues to teach a full course load while supporting other faculty members in the School of Social Work.
---
Lianna Foster-Bey: In April 2020, Foster-Bey created and organized field hand-washing stations around Detroit for those who do not readily have access to running water. The Class of 2022 medical student continues to check and refill hand-washing stations as part of an ongoing effort.
A member of Street Medicine Detroit, Foster-Bey is also on the leadership team of the Street Medicine Institute Student Coalition. Upon discovering that the Detroit Police Department has been moving homeless encampments during the COVID-19 pandemic, she coordinated with multiple groups on how to best provide support to any members of the homeless community who have been moved against their will.
---
Rafael Ramos: Since March 2020, Ramos — a medical student in the Class of 2022 — has been using his 3D printer to make personal protective equipment (PPE) for clinics, hospitals and medical student-run free clinics. He has been producing these items from his apartment, personally footing the bill for his ongoing efforts.
He has also brought face shields, ear savers and additional PPE to health care centers around Detroit, including Cass Clinic and the Community Health and Social Services Center.
---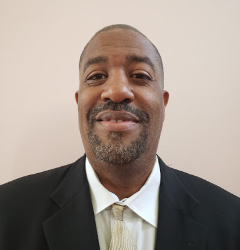 David Zarrieff: In April 2020, Zarrieff created the Serving our Seniors (S.O.S.) program to meet the needs of a particularly vulnerable population. Three days a week, he leads members of the Wayne State University Police Department (WSUPD) in checking on seniors living in the Woodbridge area near campus. During these checks, WSUPD officers ensure that the seniors are physically well and determine any immediate needs.
Additionally, every Wednesday, officers deliver non-perishable food to the seniors, thanks to a partnership Zarrieff established with Pilgrim Baptist Church. An ongoing program, S.O.S. will expand to include other needed services to seniors.
For more information about the Board of Governors Warrior Unsung Hero Award, please visit bog.wayne.edu/warrior-unsung-hero-award.