State's top universities partner to provide economic forecasting to Detroit
Editor's picks
Warrior Strong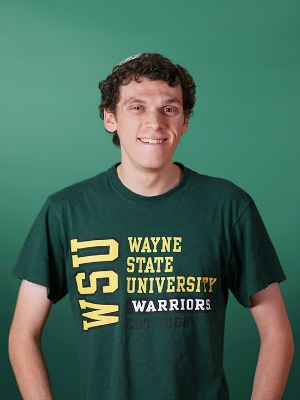 Isaac Weiss
College of Fine, Performing and Communication Arts student
I'm supposed to be here.
Isaac Weiss is a dedicated musician and composer, performing with fellow students at Orchestra Hall while maintaining a 4.0 GPA. After graduation, Weiss will pass on his love of performing by teaching high school orchestra.
Creative, committed and compassionate, Isaac Weiss is WARRIOR STRONG.
Read more
Share your story
The Wayne State Newsroom serves as the hub for news, announcements, and information of interest to the campus community. Many of you and the people you know on campus are doing compelling things, but in order for the Public Relations team to spread the good word, we have to know about them. Whether it's about a personal hobby or publishing a major paper, if you think it's interesting, we likely will too. Please share your story ideas below.