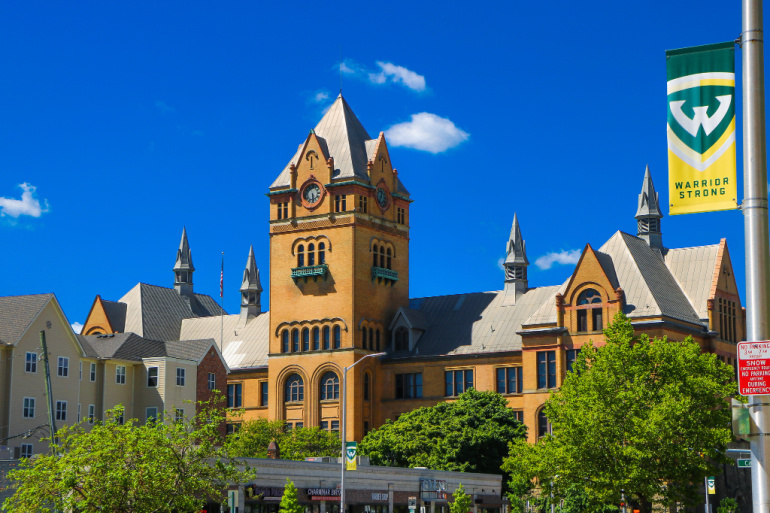 Wayne State University is once again ranked the best public university in Michigan at helping economically disadvantaged students succeed and graduate, according to the U.S. News & World Report 2022-23 Best Colleges rankings.
The Best Colleges rankings, now in their 38th year, rank Wayne State 90th in the country and first in Michigan for the social mobility it provides for its students.
"Helping economically disadvantaged students earn college degrees and prepare them for prosperous careers is a goal of our strategic plan, so this is an acknowledgement that we are fulfilling our mission," said WSU President M. Roy Wilson. "No matter a student's background, a Wayne State education can enhance their life and have a generational impact on their family."
The social mobility ranking is calculated by looking at the number of students who enroll and graduate and who received Pell Grants. Students who receive Pell Grants typically come from households with family incomes of less than $50,000.
According to U.S. News, "Economically disadvantaged students are less likely than others to finish college, even when controlling for other characteristics. But some colleges are more successful than others at advancing social mobility by enrolling and graduating large proportions of disadvantaged students awarded with Pell Grants."