Wayne State University Associate Vice President for Enrollment Management Dawn Medley has been appointed by Gov. Gretchen Whitmer to the Food Security Council within the Michigan Department of Health and Human Services. The appointment was announced as part of Executive Order 2020-167, which established the advisory council to address food insecurity in Michigan, a prevalent issue that has been made worse by COVID-19.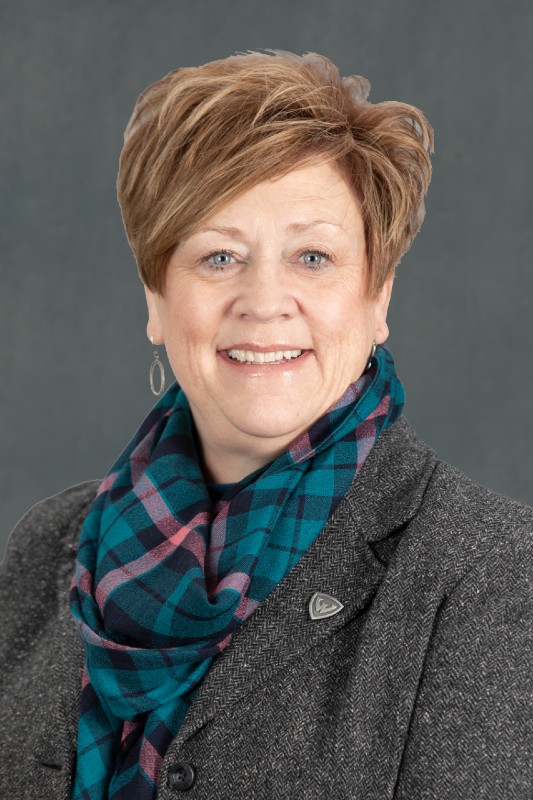 Medley was selected as a representative within the education sector. In addition to collaborative partnerships emphasizing equity and access with Kresge Foundation, Lumina Talent Hub, the Detroit Regional Chamber and others, Medley has collaborated closely with the Dean of Students Office to support The W Food Pantry and created a space in the Welcome Center for the Office of Health and Human Services to provide on-campus access to information and help with state benefits.
"I'm very happy to be serving on this council, and I look forward to bringing a student-focused voice to this very important conversation," Medley said. "Too often, we don't realize that full-time college students are hungry, and we know that a student's basic health and well-being are critically connected to their academic success."
Food insecurity is a pressing and persistent problem, causing many to live without reliable, daily access to an adequate amount of affordable, nutritious food. Nationally, food insecurity among college students is estimated to be approximately 36%; Wayne State University estimates that as many as 10,000 of its students are food insecure. COVID-19 has disrupted the well-being of many, and resulted in an increase in the number of Michigan residents dependent on assistance programs and emergency food resources in their communities to meet their daily needs.
The Food Security Council includes the superintendent of public instruction; representatives from the Departments of Health and Human Services, Agriculture and Rural Development, and Labor and Economic Opportunity; and 15 other members representing various sectors impacted by food insecurity.
"No one should have to worry about how they are going to put food on the table the next day," said Whitmer. "Food insecurity is a very real and prevalent issue for many Michiganders, and COVID-19 has only made the problem worse. That is why I have created the Food Security Council to bring together leaders from both sides of the aisle to find solutions on behalf of Michigan families. I am committed to making sure every family and person has access to the quality, nutritious food they need."
The new council has been charged to:
Identify and analyze the nature, scope and causes of food insecurity in Michigan.
Identify and assess evidence-based policies to decrease food insecurity during and after the COVID-19 pandemic.
Analyze the return on investment to policies that decrease food insecurity, including cost-benefit analysis of these policies' impacts on economic growth, educational outcomes, health outcomes and other areas.
Review and make recommendations regarding how the resources and efforts currently devoted to addressing food insecurity can be effectively coordinated and implemented.
Review and made recommendations regarding legislation potentially relevant to the causes of, and/or potential solutions for, food insecurity.
"Dawn's leadership and passion have proven her to be an effective, compassionate advocate for students," said Provost and Senior Vice President for Academic Affairs Keith Whitfield. "This appointment presents an opportunity for further collaboration and an even broader impact within the state."