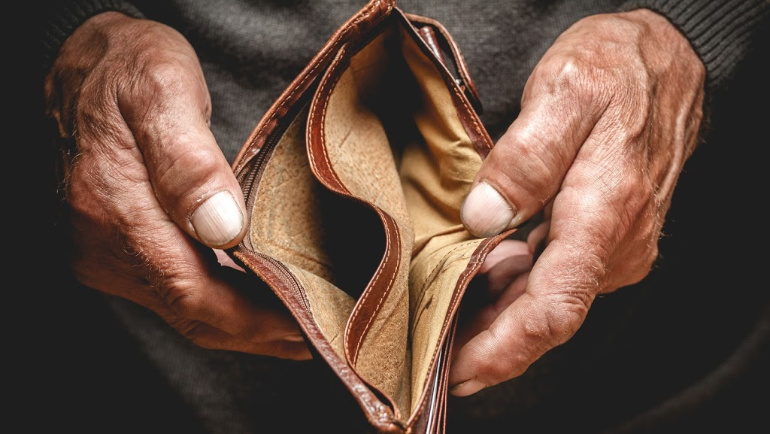 Older adults in the U.S. lose millions of dollars each year to financial exploitation and scams.
Many factors make them vulnerable to financial predators, but declines in memory and other thinking skills may be chief among them. Even well before a diagnosis of Alzheimer's or other dementia, changes in cognition can change finances. Until recently, however, we didn't have a precise correlation between loss of memory and loss of money.
The multi-year Health & Retirement Survey of thousands of older adults has answered that question — with shocking results. Participants were given 10 words to remember from the beginning to the end of a survey. Every two years, they took another word memory test. People who showed a 10% loss of memory over two years, dropping from remembering all 10 words to remembering 9, for example, reported a 15% to 20% drop in overall wealth.
"That's a huge monetary loss," said Wayne State University's Institute of Gerontology Director Peter Lichtenberg, Ph.D., an expert on financial decision making in older adults. "I was curious about the details. The survey looked from 30,000 feet. What about ground level? Exactly how do people with early memory loss manage their finances? Are they losing money because of poor financial decision making, financial exploitation, mismanagement, or a combination of all three?"
The science of financial decisions
Lichtenberg's new research study is called WALLET (Wealth Accumulations & Later-life Losses in Early cognitive Transitions). His team is recruiting men and women age 60 and older who manage their own household finances, but feel like their memory is slipping or have been diagnosed with mild cognitive impairment.
Participants share their past year's primary checking account statements with Lichtenberg's team for analysis. Due to Covid-19, all interviews are conducted by phone. Participants receive recommendations for budgeting when needed.
The temptation of feeling entitled
Lichtenberg cautions that 60 to 65% of financial exploitation comes from people we know rather than from strangers. Adult children who provide care for parents can feel entitled to dip into mom and dad's money. Those who feel entitled often believe they should have access to their parent's money since at some point they will inherit it. This is financial exploitation and it causes serious harm.
"I worked with a woman who was spending 40% of her very limited monthly income on cell phone bills. She had five other family members on her bill. They had asked for temporary help but never left the plan," he said. The woman had difficulty realizing just how much money she was losing and its impact on her lifestyle. She also didn't want to risk hurting family relationships by saying, 'no.'
He advises older adults to break the taboo and talk about money, especially with their children and ideally before memory issues occur. "Discuss budget, estate planning, gifts, bequests, housing wishes. If you have doubts about trustworthiness, have an independent person review expenses and provide oversight," he said.
Lichtenberg warns older adults against supporting children into their 30s and 40s.
"Encouraging children to be financially independent, to live within their means, is one of our main responsibilities as a parent," he said. "Real love cannot be bought. If you have to pay money to secure affection, it isn't love."
To take part in the study or learn more, contact Vanessa Rorai at 313-664-2604 or email vrorai@wayne.edu.
By Cheryl Deep, media relations and publications director for the Institute of Gerontology and Merrill Palmer Skillman Institute for Child & Family Development. This story first appeared in the spring 2020 edition of Transitions.