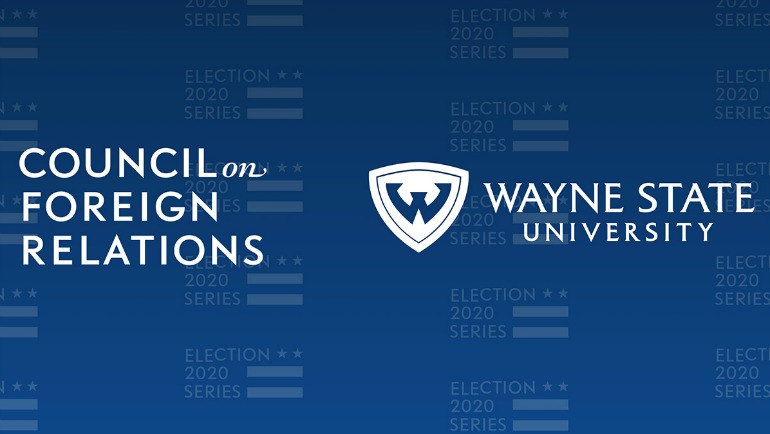 WHAT:
Election 2020 U.S. Foreign Policy Forum, co-hosted by Wayne State University and the Council on Foreign Relations (CFR). Panelists will include former government officials from Republican and Democratic administrations, who will discuss issues central to U.S. national security and of particular importance to Michigan. Topics include:
How can business, labor and government collaborate to reduce poverty on regional and global bases?
Will the United States-Mexico-Canada Agreement benefit American workers?
How will the trade war with China impact the automotive industry?
WHEN:
Monday, Feb. 24
5:30 p.m. – Doors open
6-7:30 p.m. – Forum program
WHERE:
Community Arts Auditorium, 450 Reuther Mall, Detroit
MORE INFO:
Panelists include:
The event, which is free and open to the public, also will be livestreamed at wayne.edu/live.
For further information and to confirm your attendance, visit Election 2020 U.S. Foreign Policy Forum.
Media Protocol:
Media representatives planning to attend the forum should RSVP by emailing Tom Reynolds at treynolds@wayne.edu.