Musician Jack White, business leader Florine Mark and scholar Earl Lewis to receive honorary doctoral degrees
More than 4,000 Wayne State University students have applied for graduation this spring, concluding the university's 151th academic year. The spring 2019 Commencement will feature five ceremonies over two days on Thursday, May 2, and Friday, May 3, at the Fox Theatre, 2211 Woodward Avenue, in Detroit.
Honorary degrees will be bestowed upon Florine Mark, president and CEO of the WW Group (formerly Weight Watchers); Jack White III, Grammy award-winning musician; and Earl Lewis, leading scholar and social justice champion.
During the 2 p.m. ceremony on May 2, an honorary doctor of laws degree will be bestowed upon Mark for her commitment to community health and her outstanding achievements in business. A native Detroiter, Mark is president and CEO of The WW Group, an internationally recognized company dedicated to helping others lose weight, eat well and improve their self-esteem.
Mark was the first woman inducted into the National Management Association's Hall of Fame, and was honored with the Entrepreneurial Visionary Award from the Women's Business Center in Washington, D.C. She has received the William Davidson Lifetime Achievement Award and was the first woman to receive the Neil Shine Award. She was named one of the 100 Most Influential Women in Detroit by Crain's Detroit Business and received the Euro-American Woman's Council Artemis Award in Greece.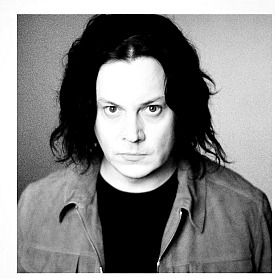 On Friday, May 3, during the 9 a.m. ceremony, White will receive an honorary doctor of humane letters degree for his dedication to Detroit and significant contributions to the arts as one of the most prolific and renowned artists of the past two decades.
Born and raised in southwest Detroit, White graduated from Cass Technical High School, worked as an upholsterer and played in underground bands before founding The White Stripes, a garage rock duo that revolutionized music. White has won 12 Grammy Awards, and all three of his solo albums have reached number one on Billboard charts. Rolling Stone recognized him as one of "The 100 Greatest Guitarists of All Time." He has collaborated with Bob Dylan, the Rolling Stones, Pearl Jam and Beyoncé, to name a few.
Also on Friday, May 3, at the 2 p.m. ceremony, an honorary Doctor of Laws degree will be bestowed upon Lewis for his groundbreaking contributions as a leading scholar and champion of social justice and African American history, and the merits of his philanthropic engagement.
Lewis earned his undergraduate degree in history and psychology from Concordia College in Moorhead, Minnesota, and a Ph.D. in history from the University of Minnesota. He held faculty appointments at the University of California at Berkley, and served as provost and the Asa Griggs Candler Professor of History and African American Studies at Emory University, and as president of The Andrew W. Mellon Foundation from 2013 to 2018. In 2018 he returned to the University of Michigan where he serves as professor and director of the Center for Social Solutions.
MEDIA PROTOCOL
Media credentials and advance check-in are required. Media representatives planning to attend the ceremonies should RSVP by emailing Tom Reynolds at treynolds@wayne.edu.
2019 Commencement Ceremony Schedule
Thursday, May 2
Ceremony I: 9 a.m.
Ceremony II: 2 p.m.
Mike Ilitch School of Business
College of Nursing
Ceremony III: 7 p.m.
College of Education
School of Social Work
Friday, May 3
Ceremony I: 9 a.m.
College of Fine, Performing and Communication Arts
College of Liberal Arts and Sciences (Sciences)
Ceremony II: 2 p.m.
School of Information Sciences
College of Liberal Arts and Sciences (Arts)
School of Medicine
Eugene Applebaum College of Pharmacy and Health Sciences