Sonia Eden, M.D., clinical assistant professor, has been named interim chair of the Wayne State University Department of Neurosurgery.

The appointment, announced by Mark E. Schweitzer, M.D., dean of the WSU School of Medicine and vice president of WSU Health Affairs, is effective Feb. 24.

Dr. Eden is the chief of Neurosurgery at the Detroit Medical Center Harper University Hospital. She will lead the department while a search for a permanent chair is conducted.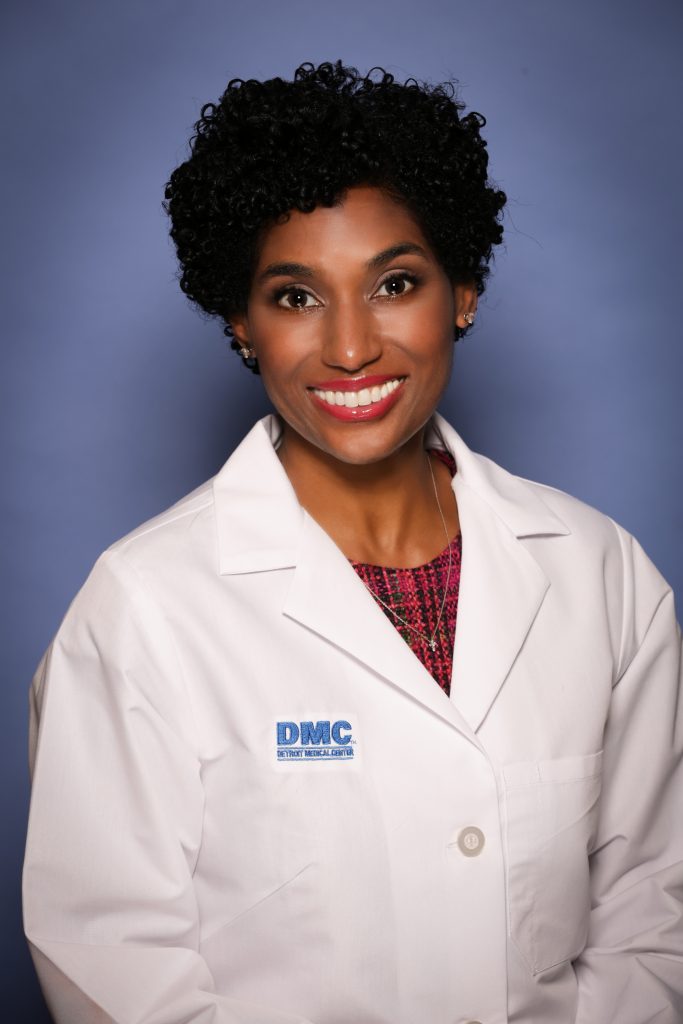 Certified by the American Board of Neurological Surgery, Dr. Eden specializes in minimally-invasive spine surgery, complex spine and spinal cord surgery, sacroiliac joint surgery, endoscopic and minimally-invasive brain surgery, and peripheral nerve surgery.

Before joining the DMC in September 2020, Dr. Eden was on the staff at Ascension Borgess Brain and Spine Institute in Kalamazoo from 2008 to 2020. She also served as a clinical assistant professor at the Western Michigan University School of Medicine from 2010-2020. She was a member of the neurosurgery staff at Mount Sinai Medical Center in Miami Beach before she joined Ascension Borgess.

Born in Detroit, she graduated from Yale University with a bachelor's degree in mechanical engineering in 1996, and received her medical degree from the University of Michigan in 2000. She completed a General Surgery internship in 2001 at the University of Michigan Medical Center, a residency in Neurological Surgery, also at U-M in 2007, followed by a fellowship in minimally-invasive spine surgery at the Semmes-Murphy Clinic in Memphis, Tenn., in 2007.

Dr. Eden has conducted research on health care disparities, health equity and eliminating health disparities. She is the co-author of the first book written on the surgical management of the sacroiliac joint.

In addition to serving as an educator and mentor, she is a member of The Links Inc., one of the nation's oldest and largest volunteer service organizations of women committed to enriching, sustaining and ensuring the culture and economic survival of African Americans. She has served on numerous boards, including the YWCA of Kalamazoo Board, the Ascension Borgess Foundation Board, the Friendship Village Senior Living Board and the Kalamazoo Chapter of Big Brothers/Big Sisters Board.