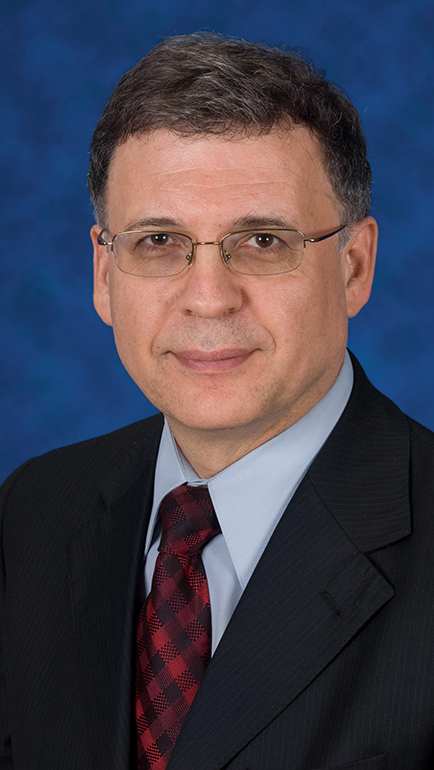 While the Wayne State University School of Medicine is proud of its longstanding commitment to diversity, equity and inclusion, it hopes to accelerate improvement consistent with its mission, values and strategic goals. In 2022, the School of Medicine ranked 28th of 181 U.S. medical schools (top 15%) in the diversity of its student body. While the ranking is a positive sign, the School of Medicine seeks to advance its progress, and strive to more quickly realize the goals and objectives outlined in its new 2023-2030 Strategic Plan, and consistent with the university's strategic plan, "Our Moment in Time." One of the six pillars in the School of Medicine's plan is to "Ensure a Diverse and Inclusive Culture and Community."

After consultation with and direction from WSU President Kimberly Andrews Espy, Ph.D. and Provost Mark Kornbluh, Ph.D., Dean Wael Sakr, M.D. delivered a charge to the School of Medicine to focus action on this important pillar. Some of the key points of the charge include:
Collect and aggregate historical statistics on diversity in the School of Medicine
Develop and implement a plan to support the success of graduates of the Post-Baccalaureate Program
Re-examine the admissions process and implement a plan to recruit a medical school class that better reflects the city of Detroit
Develop and implement a hiring plan for tenure-track and tenured faculty that prioritizes hiring faculty members whose research, teaching, community engagement and student support efforts focus on the Black community, which aligns with the university's cluster hire in Black Studies. Faculty efforts also include redoubling efforts to recruit clinical faculty who better reflect the city, and implementing proactive strategies to support the development, retention and promotion of diverse faculty.
Develop and implement a plan across the School of Medicine that promotes the hiring of a diverse workforce
"I have great faith in the School of Medicine's commitment and dedication to its DEI goals and objectives" President Espy said. "This charge is to support that commitment, galvanize everyone within the School of Medicine to realize the urgency and importance of these goals, and see what they can do within the scope of their responsibilities to achieve them quickly."

Provost Kornbluh stated, "We have a great opportunity to make real change in the culture and outcomes of the School of Medicine by collaborating across campus, employing best practices and using real data to hold ourselves accountable to our goals."

This charge aligns with the School of Medicine's Vision: Wayne State University School of Medicine faculty and staff will graduate a diverse group of physicians and biomedical scientists who will transform the promise of equal health into a reality for all.

It also reinforces its Mission: We will educate a diverse student body in an urban setting and within a culture of inclusion, through high quality education, clinical excellence, pioneering research, local investment in our community and innovative technology, to prepare physician and biomedical scientific leaders to achieve health and wellness for our society.

"We embrace this opportunity with great enthusiasm, and we look forward to working in collaboration with university leadership toward these important goals" said School of Medicine Dean Sakr added, "The diversity of our School of Medicine community has always been a key focus, but despite our efforts, there remains significant progress to make on attracting students and faculty that represent the diversity of our city. This charge will help deepen this focus this within our culture."

A more holistic admissions process that gives weight to factors other than grade-point averages and MCAT scores was adopted by the School of Medicine in 2016 to assist in such recruitment.

The school currently has a number of programs in place to assist in recruiting students who are underrepresented in medicine, which include the pioneering Post-Baccalaureate Program, Wayne Med-Direct, Silas Norman Medical Scholars, Biomedical Career Advancement Program, Reach Out to Youth and Medical Mentors Pipeline Program.