Raj Chhaya felt like Wayne State was a good place to "figure it out," something he needed during his first year of college. Unsure of what his future held, the Mike Ilitch School of Business became a home away from home as he joined student organizations, met inspiring folks and received exclusive support from throughout the Wayne State community.
Initial hesitations morphed into long-gone myths, Chhaya said, as he made "some of his fondest memories and created one of the most exciting career trajectories" he could hope for.
To think Chhaya began his Warrior journey as an undeclared major with interests in theatre and dental school is surprising given his current position as an account strategist for Google. "I clearly took quite the pivot," said Chhaya, who graduated in 2016. "Through taking my initial few WSU classes, like Intro to Business, talking to my T.A. and counselors, and joining the Business Student Senate, I realized business may be a suitable path."
A firm believer that your college experience is what you make it and that everything happens for a reason, Chhaya got involved in as many groups, activities and student clubs as possible. Vice president of student housing, social chair of the American Marketing Association, member-at-large of the Business Student Senate, student liaison for the ENGAGE conference and a member of the Indian Student Association are only some of the roles he played.
"Through these activities, I was able to build a network of folks that I could learn from," he said. At career fairs, he established connections with recruiters and secured internships.
"The rest is history," he added. "As I reflect, those were pivotal moments that shaped a lot of my career trajectory."
Completing sales and marketing internships at places like Quicken Loans, PepsiCo and Thomson Reuters solidified Chhaya's business acumen, which led him to work at LinkedIn – first in tech sales in Chicago and then advertising/consulting in Detroit.
Then, Google was recruiting for an e-commerce strategy role. "After a rigorous interview process, I was thankfully selected," said Chhaya. "I just celebrated my one-year anniversary last month, and am grateful to be here!"
At a high level, Chhaya consults and provides advertising strategies to Google customers across the country. He guides them on how they can best leverage the power of Google, sharing industry insights, data analysis, best practices and tailored reporting to provide value to customers.
Chhaya said that what he loves most about his work are the people. "I truly feel I'm learning so much on how to be a better professional, learn new skill sets from the best of the best, and provide value and impact at scale. I genuinely feel challenged, yet motivated, every day to be better," Chhaya reflected.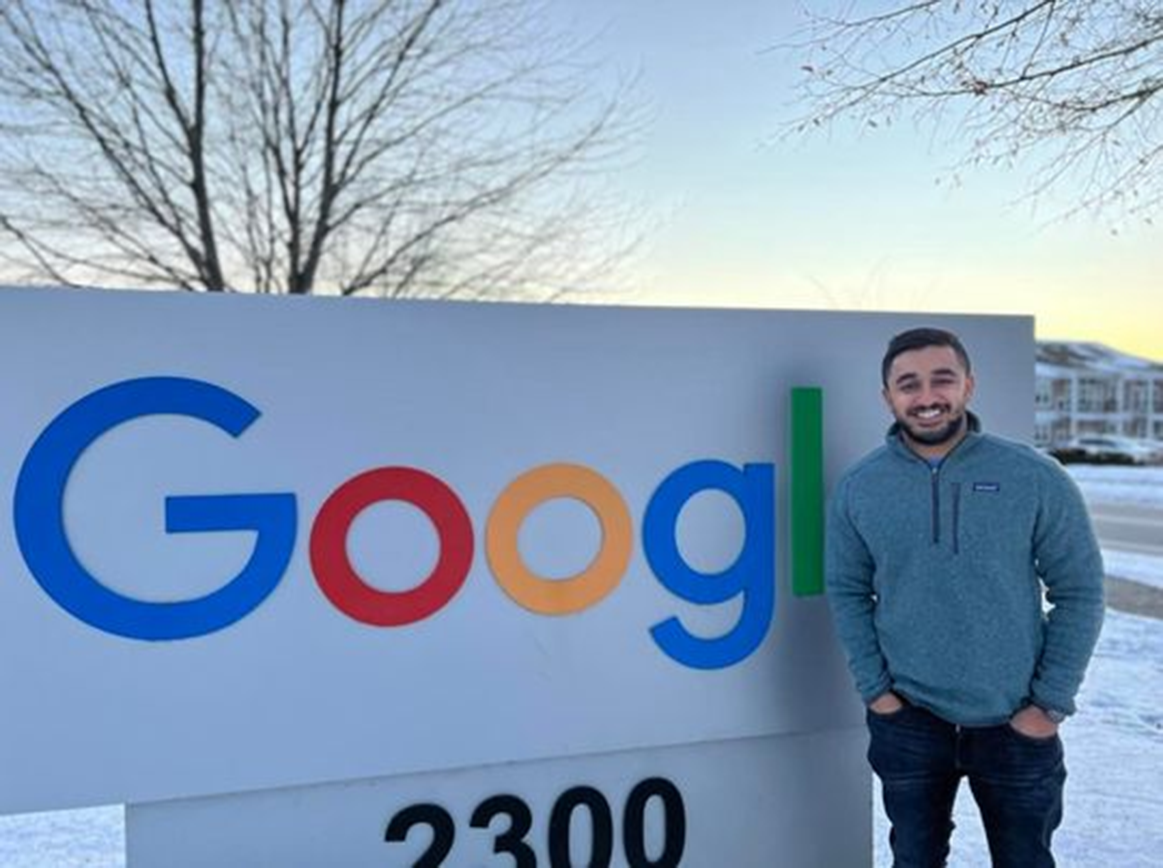 When Chhaya looks back on his freshman year, he has three things he'd say to himself: Relax, it's going to be okay; continue to get involved; you're going to end up at your dream company doing your dream job. So, buckle up; it's going to be an exciting ride.
To current and future college students, Chhaya added, "Picking a school is one of the most important decisions you'll make. Make sure you'll get the right support at whichever school you choose. Go to downtown Detroit and talk to some of the folks there, check out all the buzz and see how you can be involved in it."
By Katheryn Kutil