Ana Jaquim's journey to Wayne State has included a few stops along the way, but a pivotal moment was when she picked up a violin.
"Though I was born in Chicago, my childhood was spent in my hometown of Ciudad Juarez, Mexico, located on the border of El Paso, Texas. As a middle school student, I participated in a national level program called Esperanza Azteca, which offered and promoted music education access to all Mexican youths no matter their background. This program made it possible for me and other students to learn about instruments and the opportunities available in music," Ana said.
Following high school graduation, Ana enrolled at nearby University of Texas at El Paso to pursue her passion for music. Eventually, her family moved to Rochester, Michigan and Ana transferred to Wayne State and the College of Fine, Performing and Communication Arts (CFPCA).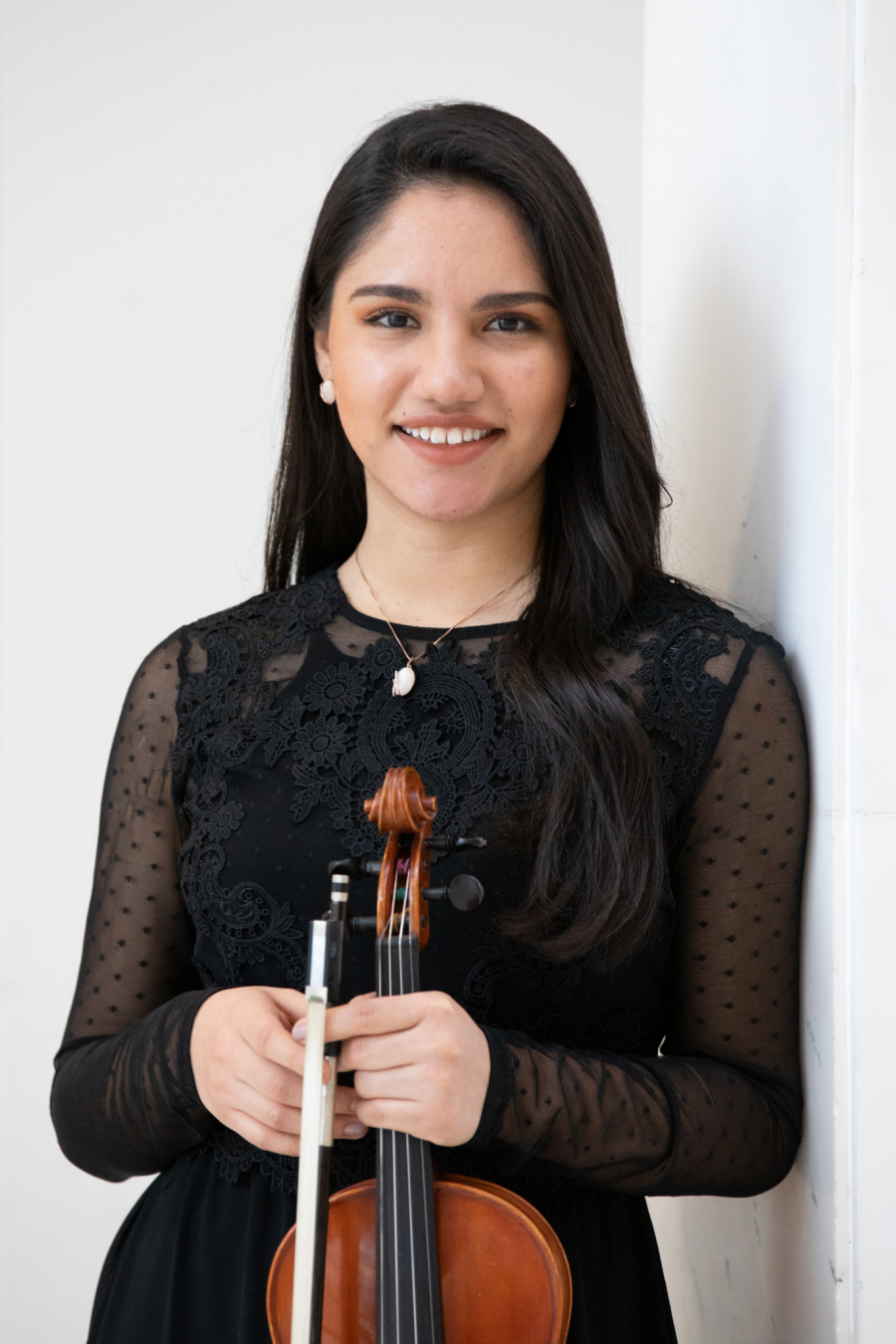 "Coming to Wayne State University was so perfect for me. I found my place right away, as it was full of spirit and so diverse. I became surrounded by like-minded people and ignited my entrepreneurial spirit."
Off to a fast start, Ana became involved in the Music Business Student Association and the University Orchestra, which offered looks into the business and performance sides of her academic pursuits.
During her second year at Wayne State, Ana started working as an orientation leader, which she fondly calls "the best job ever." She also served as a tour guide and a resident advisor.
"I also enjoyed taking a break from classes to dance with the Swing Club and hang at the Newman Center. I participated in the Alternative Spring Break Detroit to get to know the city of Detroit better and give back. This was an amazing experience that I did each year and had the opportunity to be a group leader in my final year to guide my own group during this great experience."
The business side of music emerged as Ana became part of the Optimize Wayne Innovation Challenge, which she said helped her and her best friend develop their idea for their business Preludio Entertainment LLC. "We connect and employ musicians in the area for weddings or special events."
Ana currently holds two part-time jobs, both landed after internships. She works with the Chamber Music Society of Detroit to promote chamber music concerts in the Detroit area, and works remotely for the National Philharmonic, based near Washington, D.C., as their media and streaming coordinator.
The 23-year-old looks forward to the May 5 virtual commencement ceremony and the reward of receiving a bachelor's in music with a concentration in music business from CFPCA and a minor in business administration from the Mike Ilitch School of Business.
After graduation, Ana plans to continue growing Preludio Entertainment LLC and eventually develop a program that gives music education access to young musicians and helps them reach their full potential. "I want to give back – to help young people accomplish their own dreams."