Wayne State University's Campus Health Center (CHC) has welcomed a social worker to its staff of health care professionals and will expand its services to provide students with access to mental health screenings and services.
The changes come as CHC furthers its commitment to be a convenient, one-stop shop for students' physical and mental health needs.
"Now more than ever, the health of our community is a priority, and we're here for our students, no matter their needs," said CHC Chief Nursing Officer Toni Grant. "We're excited to offer the unique expertise of social worker Robyn Dover to our already extensive service offering."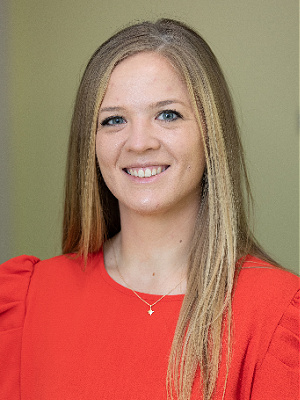 Dover joins WSU following years of extensive clinical work and program oversight in a variety of settings, including community and residential treatment, along with outpatient care in the private practice sector. Her work has focused on both physical and general mental health concerns, from adjusting during life transitions to managing difficult diagnoses. Dover earned her master of social work from the University of Michigan.
Students are encouraged to connect with the CHC for social work services, which focus on mental and behavioral health care needs by providing screening and assessment for possible concerns related to depression, substance abuse, anxiety, trauma, social isolation and more. Services also include individual and group counseling, educational information, and connections to vital resources. Students can learn more or schedule an appointment by calling the CHC at 313-577-5041.
The CHC has also coordinated with Counseling and Psychological Services (CAPS) to support their popular Let's Talk virtual drop-in consultations. Dover will be available for free, private consultations on Tuesdays from 10 to 11 a.m. via Zoom.
"Health and wellness do not stop with physical health, and by integrating social work services, we can focus on providing patients whole health services with one visit, at one location," said Dover. "In addressing the mental and behavioral needs of our community, patients will be given the opportunity to focus on improving their overall well-being and functioning at their best, while staying healthy."
The additional services and support were made possible through a $1.5 million grant to expand mental health care access and interprofessional workforce training in Detroit. The project uses a collaborative, evidence-based approach to enhancing the access, quality and cost of care to patients at the CHC and the Taylor Street Primary Care Clinic. The grant is led by Cynthera McNeill and team members Umeika Stephens and Jeffrey Kuentzel.