It's comforting to know that there's someone out there who has your back.
At the workplace — Wayne State's campus — Lt. Kelvin Thomas of the Wayne State University Police Department (WSUPD) watched over employees and students for 32 years, undeterred by inclement weather or other circumstances.
Members of the campus community could easily identify Thomas by his everyday apparel — wearing a WSUPD uniform while on foot patrol, driving a squad car or atop a bike.
Affectionately referred to as "LT," "Kel," or Lt. Thomas, the 60-year-old officer was not inclined to talk much about himself and simply did his job at the highest level while achieving several firsts.
Advancing through the ranks since his arrival in 1988, Thomas distinguished himself as the WSUPD's first bike officer. He also participated in the university's annual Baroudeur ride, which benefits student scholarships and draws the community together for a day of exercise and camaraderie.
As one of the original Rape Aggression Defense (RAD) instructors, Thomas taught self-defense techniques that protect women and men in the event of an attack. He also spearheaded the Body Worn Camera (BWC) project in 2019, which provides body cameras for WSUPD's 69 officers.
Thomas was a major player in the implementation of the university's Smoke-Free Campus Initiative, which was established in 2015. Wayne State joined hundreds of institutions across the country in adopting smoke- and tobacco-free policies for their indoor and outdoor spaces.
One of the roles Thomas was particularly proud of was as WSUPD's Honor Guard coordinator. "I really enjoyed serving as a member of our Honor Guard and contributing to such an important unit," said Thomas.
For students, Thomas became a fixture at numerous campus orientations over the years, offering team presentations about campus safety and the role of the police department. He reached out to students to help them to ease into campus life in a safe and comfortable manner.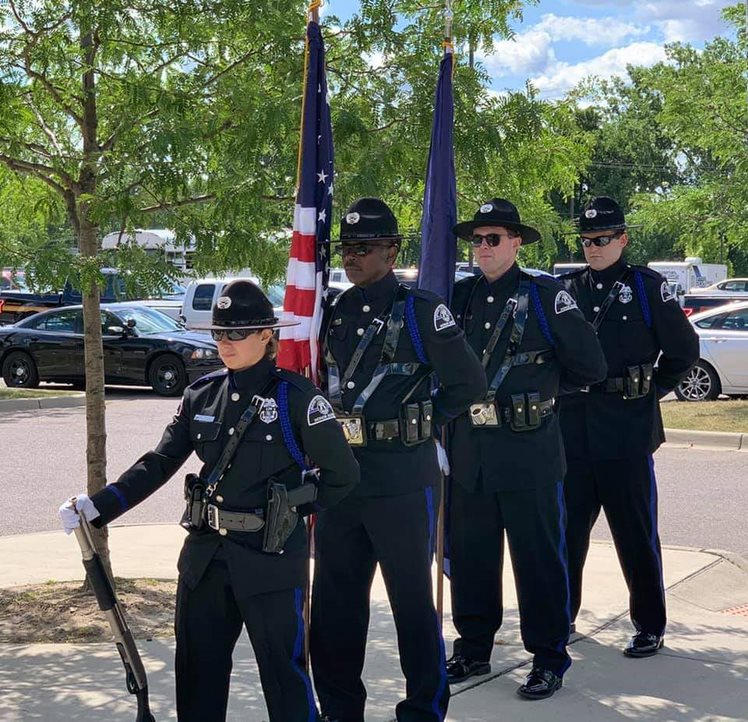 "Lt. Thomas was the embodiment of a community officer who always put the safety of students and employees first," said Wayne State Chief of Police Anthony Holt. "Kelvin had a real connection to the campus community and tirelessly supported them."
Holt said Thomas not only had rapport with students and staff, but also earned the respect and admiration from his WSUPD colleagues. "Kelvin's work ethic and call to duty were admired by his fellow officers and those who worked under his supervision. He was always positive – always 'up' — while getting things done. Kelvin was a joy to work with."
Since officially retiring on Jan. 4, Thomas has been planning his next moves. As a Wayne State alumnus with a master's in business administration and a bachelor's in education from Eastern Michigan University, Thomas said he's interested in teaching at the college level. "I'd like to check this out as an option during my retirement. I've always enjoyed teaching and would consider it as a viable way to continue giving back through education."
Also on his agenda are activities that he can now pursue more often, such as golf, a sport he participates in twice a week on average. "Maybe I can now join a league or two and get some good use out of my clubs," said Thomas.
Thomas looks forward to enjoying more time with Margot, his wife of 34 years, who is an elementary school teacher in the Detroit Public Community Schools; his two sons; and two grandchildren. He also plans to continue serving as a deacon at Mount Pleasant Missionary Baptist Church.
"For me, retirement is another phase of my life that I'm looking forward to with much anticipation. My key goal is to stay healthy and make the most of my time enjoying family and contributing."