The fourth annual Wayne State University Spirit of Community Awards honor members of the university for their community engagement efforts.
The awards is sponsored by the Division of Government and Community Affairs (DGCA) in partnership with the Office of the President, the Office of the Provost, the Alumni Association, the Office of Diversity and Inclusion and the Dean of Students Office.
DGCA will present Spirit of Community Awards to individual staff and faculty members and will also recognize one community service project. Other awards include the Spirit of Community Student Awards, presented by the Dean of Students Office; the Champions of Diversity and Inclusion Award, given out by the Office of Diversity and Inclusion; and the Inspire from Within Awards, presented by the Alumni Association.
Although the ceremony scheduled for April 2 has been canceled at this time, the contributing offices are proud to honor the deserving individuals receiving Spirit of Community awards this year.
2020 Spirit of Community Awards
Champions of Diversity and Inclusion Awards
In the last of the 2020 Spirit of Community award announcements, the Champions of Diversity and Inclusion Awards recognize faculty, staff and students with an established and successful record in creating and sustaining a diverse, inclusive and welcoming campus. The goal of recognizing these leaders is to increase understanding and appreciation of diversity and inclusion efforts throughout the WSU community.
Faculty award recipient: Jennell White, Ph.D., Assistant Pharmacology Professor (Research), Wayne State University School of Medicine, Departments of Pharmacology/Pediatrics
Jennell White is being recognized for her leadership and tireless efforts in addressing the underrepresentation of minorities in research and for her work in reducing health care disparities. In an effort to support and encourage minorities in STEM careers, White developed the Biomedical Career Advancement Program (BCAP) in 2014, in partnership with Wayne State University School of Medicine, the Southeast Regional Center Area Health Education Center, Detroit Wayne Mental Health Authority and Detroit Public Schools (DPS). BCAP offers inner-city youth summer employment and an educational opportunity devoted exclusively to biomedical research, mentoring and training. The program is based on White's understanding that an effective resolution to diversify individuals in STEM careers was to increase opportunities and improve science education early and ignite a passion for science. Since 2014, she has mentored more than 200 DPS high school students and established strong partnerships to continue her efforts.
Staff award recipient: Harmanpreet Singh, Academic Advisor, Department of Psychology
Harman Singh is an academic advisor with the Department of Psychology at Wayne State University. Singh is being recognized for going above and beyond in his outreach to and opportunities provided for students on campus, particularly those in underrepresented groups. His advising philosophy is to empower students to make informed decisions about their academic and professional goals, and challenge students to take a proactive approach in their education. As a proud alumnus of Wayne State University, Singh firmly believes in the university's mission and seeks to address issues of equity and inclusion through his work. Outside of his role as an academic advisor, Harman is the co-founder of Seva4Everybody, a nonprofit organization dedicated to serving the metro Detroit community.
Student award recipient: Laial Beidoun, B.A. in Political Science, College of Liberal Arts and Sciences, Class of 2019
Laial Beidoun is recent graduate of Wayne State University and is being recognized for advocating for peace, charity, and inclusion on Wayne State's campus and throughout metro Detroit area. She grew up in Dearborn, Michigan, a metro Detroit suburb that is home to the largest Middle Eastern population in the United States. Giving back to her local community was a cultural and religious obligation, and in 2017 she decided to expand those efforts onto campus by founding local nonprofit organization, Mission: Possible (MPO). Initially a student organization, MPO has been extended onto five other university campuses and has reached State 501(c)3 status. MPO's mission concentrates on promoting harmony, equality and diversity within their team and the communities they serve, supporting unity among all races and ethnicities.
In her time at Wayne State, Beidoun pursued a bachelor's in political science and participated in the departmental honors program. In addition to MPO, she has also founded the campus organization "Together We Rise," which focuses on networking opportunities for female students and young professionals with campus and community events. As a continuation of her academic career, Beidoun will be pursuing her J.D. in fall 2020.
Team award recipient: Internationals@Wayne
The student organization Internationals@Wayne is a platform for students who want to create lasting friendships with people from different cultures and backgrounds, build a global community, and explore the great city of Detroit together. Internationals@Wayne is being recognized for its work in supporting and enhancing an inclusive global campus environment for domestic and international students. Diversity and inclusion are the core values of the group, and its members work hard to promote these ideals through their functions, with the overall mission of working to increase cultural awareness on campus.
The organization was founded by German exchange students Constanze "Febee" Sabathil and Andreas Krug in 2016 with the guidance of Yuliya Harris, a former events and program coordinator for the Office for International Students and Scholars (OISS). Sabathil and Krug noticed that many international students only came together once a week for the OISS Coffee Hour. While they loved the weekly gathering, they thought they could enhance their experience in the United States by spending more time together, exploring more of Detroit's beautiful spots and history, and learning more about one another's cultures and traditions. Their initiative was supported by Harris and the OISS, who assisted in giving the students a greater ability to connect and form an international family on campus.
Student Awards
The Dean of Students Office honors three students who have demonstrated exceptional commitment to service and community engagement at Wayne State University and in the Detroit community. The awards have been broken into categories, including the Warrior Spirit and Pride Award, the Campus Engagement and Community Involvement Award, and the Student Wellness and Well-Being Award.
The Warrior Spirit and Pride Award recognizes a student who demonstrates the honest meaning of being a Warrior through extra- and co-curricular engagement experiences.
Award recipient: Bailee Soper
Bailee Soper is a senior who will graduate with a bachelor's in psychology this April. During her time at Wayne State, she has been involved with multiple different on-campus organizations. For the past year, she has served as the president of WAYN Radio, the university's student-run radio station, and during the last two summers, Soper worked as an orientation leader, where she focused her time on building lasting relationships with new students visiting campus for the first time. In this role, Soper also communicated to incoming and current Wayne State students all that the university has done for her personally throughout her undergraduate experience.
Soper takes immense pride in her commitment to Wayne State. Having been a member of the 2019 homecoming court, she is passionate about representing the university and is dedicated to being a Warrior for life. Soper will begin her Master of Social Work at Wayne State in the upcoming fall semester, and she is determined to stay involved through alumni relations and other campus-related roles.
Warrior Spirit and Pride Award Honorable Mentions:
Mister Whitfield
Honorable Mention: Mazen Zamzam
The Campus Engagement and Community Involvement Award recognizes a student who demonstrates initiative and shows a commitment to service at Wayne State and within the greater Detroit community.
Award recipient: Shanmin Sultana
Shanmin Sultana is a sophomore majoring in sociology with a double minor in public health and Spanish. Sultana works as a student assistant for the WSU Public Health Department and as a mediator for Science Gallery Detroit, an interdisciplinary exhibition where she facilitates STEAM conversations with visitors and Detroit youth. She also serves on the organization's Youth Advisory Board.
From 2018 to 2019, Sultana served as director of internal affairs for "Paani," a nonprofit fueled by student volunteers creating sustainable solutions to supply clean water and improve health disparities. Sultana helped secure funds for 20 water wells built in rural villages of southern Pakistan, as well as $2,000 worth of hygiene products for a female vocational school in Karachi. On campus, she co-founded "Replenish Detroit," a student organization with over 100 WSU students, focused on bringing awareness to the Detroit Water Shut Offs through relief projects.
Sultana also co-founded a new student organization called "Pauseitivity." Upon hearing news about two Michigan students who took their lives within one week this year, Sultana's goal was to improve the mental and emotional health of her fellow students. She works with volunteers to pause for a minute and share small acts of kindness while encouraging others to pass it along, too. She hopes to spread a positive atmosphere on campus, especially when academic stress can be overwhelming. In her free time, Sultana enjoys creating art, writing poetry and exploring the hidden gems of the city.
Campus Engagement and Community Involvement Award Honorable Mentions
Waleed Eliwat
Sarosh Irani
The Student Wellness and Well-Being Award recognizes a student who supports wellness and well-being opportunities for fellow Warriors through leadership and participation.
Award recipient: Nadir Fouani
Nadir Fouani is a senior who will graduate in April with a Bachelor of Arts in psychology and a double minor in sociology and public health. Fouani is actively involved with the campus community and has held many leadership roles during his time at Wayne State. Fouani has an extensive background in mentoring other students, working with diverse groups and fostering community engagement. He works hard to serve those in need and seeks to make a strong impact at Wayne State University through his efforts toward improving the overall student experience. His background includes working as a resident advisor, serving as a campus ambassador for international students, assisting incoming students with their transition to college as an orientation leader, and being president of Warrior Suicide Prevention.
In the past, Fouani has led a building-wide food and toiletry drive for the W Food Pantry, collecting over 400 donations. Fouani has won RA of the Year, the "Be There" award at the Student Center and was awarded a State of Michigan Tribute for his mental health advocacy on House Bill #4325.
These experiences helped Fouani decide to pursue a future in student affairs. He will begin his Master of Arts in student affairs administration at Michigan State University this fall. His ultimate goal is to work with underprivileged and disadvantaged students, particularly those who suffer from behavioral health issues and are in need of academic, personal, emotional and financial support.
Student Wellness and Well-Being Award Honorable Mentions
Pheven Dereje
Kamali Clora
Inspire from Within Philanthropy Award
The Inspire from Within Philanthropy Award recognizes WSU faculty and staff whose philanthropic investments help strengthen the Wayne State community. Through significant and intentional annual giving, WSU faculty and staff have the opportunity to serve the university, illustrate the power of generosity and inspire others to give in similar ways.
The 2020 honor goes to Professor Deb Habel, who is a member of the Mike Ilitch School of Business faculty. She has taught accounting information systems and principles of managerial accounting since 2014. Whether it's her time volunteering as a healthy test subject in multiple medical studies, contributing to the efforts of a number of university and school committees, serving as faculty advisor to student organizations and Accenture-DTE intern cohorts, or soliciting the WSU community to participate in Heart Walk and Race for the Cure, her priority is student success, inside and outside Wayne State University.
Among her many accomplishments, Habel was appointed by the American Institute of CPAs to serve as an academic champion for future CPA and CITP exam candidates last year. In this role, she has formalized one-on-one mentoring with students pursuing accounting and technology consulting professions. Furthermore, the Excel proficiency crash-courses Habel initiated for students have evolved into a comprehensive required course for all incoming Ilitch School undergraduates.
As a member of the Learning Management System selection committee and a Canvas Warrior, Habel supplies support to her faculty colleagues through the migration of learning management systems, aiding in the shift from Blackboard to Canvas. Her advocacy for the Accounting Aid Society offers WSU students service-learning opportunities with their volunteer income tax assistance and financial literacy programs.
Habel has given more than just her time and expertise to Wayne State, though. She has also gone above and beyond to support her love for the university through philanthropic efforts. Her family's monetary contributions to the university allow students to reduce their dependency on student loans and part-time employment, enabling them to receive secure financial footing.
Project, Staff, and Faculty Winners
Celebrating Warriors' engagement in the community, the first round of announcements for winners of the 2020 Spirit of Community Awards honor a Wayne State University staff member, faculty member and project. Presented by the Division of Government and Community Affairs, the Spirit of Community awards recognize members of the university who best demonstrate a commitment to service and community engagement. Nominations for this year's awards were accepted last fall and were each judged by a unique panel composed of one student, staff member, faculty member, alumni and community leader.
Staff Winner: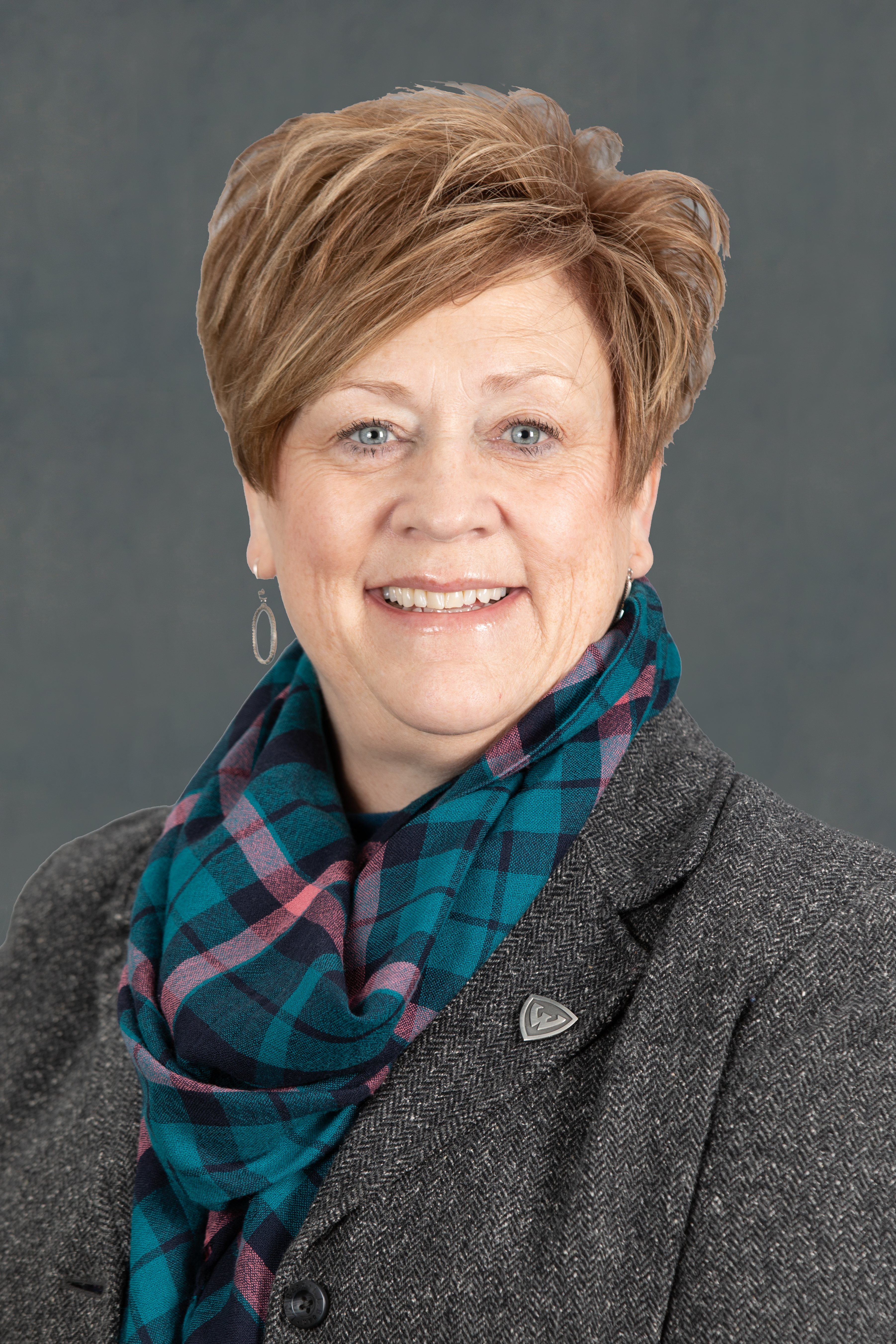 Associate Vice President of Enrollment Management Dawn Medley spends much of her time leading efforts to help students at Wayne State University and the surrounding community further their education by targeting the re-engagement of adult students and debt forgiveness.
As the creator of the Warrior Way Back program — the nation's first student-debt-forgiveness program — Medley often collaborates with other academic institutions to help support returning students. Leading a social justice model to prevent barriers that block students from educational access, Medley helped create the Wayne Access tuition pledge, which provides free tuition to WSU's neediest students. She is also the visionary behind the Heart of Detroit tuition pledge, which provides the option of subsidized tuition for Wayne State-bound students who live in Detroit or graduate from a Detroit high school.
Throughout her professional life, Medley has supported women and underrepresented students, and promoted access to higher education. In addition, she actively participates in the W Food Pantry, Warrior Wardrobe, and serves as a mentor. She is a member of the Detroit College Access Network (DCAN) and Michigan College Access Network (MCAN) leadership boards, volunteered for the Human Rights Campaign, and made over 20,000 phone calls during the 2018 elections.
Medley provides pro-bono college advising and sponsors scholarships in her hometown. She is one of 69 members of the Leadership Detroit Class XLI, which challenges emerging and existing community leaders to bring about positive change in the community through informed leadership.
The Honorable Mentions for the staff award are:
Knoll Larkin, research manager for Wayne State/ Karmanos Cancer Institute and director of the Office of Cancer Health Equity and Community Engagement
Jill Wurm, associate director of marketing and communications for Wayne State's Library System
Faculty Winner:
Diane Cress became heavily involved in community engagement when she established the first service-learning requirement in the Department of Nutrition and Food Science (NFS) by requiring students in her course, NFS 6850: Controversial Issues in Nutrition, to complete a community volunteer experience. Cress has developed community partnerships across Detroit with such organizations as Gleaners Food Bank, Forgotten Harvest, Earthworks, Detroit Food Policy Council, Eastern Market, Make Food Not Waste and The W Food Pantry. Through the service-learning requirement, her students have contributed over 600 hours of service to the Detroit community over the past three years.
Cress took her work further and built internship programs to create ongoing community experiences for exceptionally motivated students. Two of the most successful internships she developed are with the W Pantry and the Fueling Station. In the pantry, two interns work with the staff each semester to create menus and nutrition education for students utilizing those resources. At the Fueling Station, students collaborate with the WSU athletics department to prepare and distribute food and provide general nutrition information to NCAA collegiate student-athletes.
Cress' work has helped students learn how food systems contribute to health; specifically, to the health of the Detroit community. She has increased student participation and activism in the community and provided students an opportunity to observe the work the people of Detroit are doing to advocate for policies that foster access to healthful food and healthy living. She has secured four extramurally funded grants, which have solidified a Wayne State University nutritional research presence in the community, creating awareness for health disparities throughout Detroit.
The Honorable Mentions for the faculty award are:
Rachel Dombrowski, community health education assistant professor for the College of Education
Sabrina Balgamwalla, assistant professor, Wayne State Law, and director of the Asylum and Immigration Law Clinic
Project Winner:
Established eight years ago, S.A.V.E.T.H.E.M's "Stomping Out" project is an annual High School health fair and step show competition that engages metro Detroit high school students. Organized by Wayne State's College of Nursing faculty, staff and students, this annual event gathers the community to support students as they artistically express themselves, while educating their peers about health issues specific to their age group.
Using an evidence-based approach to health education, "Stomping Out" puts a new spin on traditional health education by creating a fun and engaging activity that brings over 40 vendors and health organizations together annually. This event reaches over 300 individuals each year and provides information, resources and health screenings to the attendees. "Stomping Out" targets the adolescent population, which reaches their families and community, providing a safe and non-threatening environment to learn and ask questions.
The College of Nursing and the program's more than 40 community partners have the shared goal of educating and empowering local youth. In 2016, the College of Nursing partnered with the College of Education to conduct a needs assessment for the event and published an evidence-based article describing the positive impact that Stomping Out has had on the community. This project has also provided an annual practicum placement for undergraduate students in Wayne State's public health programs, providing a truly interdisciplinary, hands-on learning experience for WSU students.
Honorable Mentions:
Warrior Way Backprogram: A first-of-its-kind debt-forgiveness program that allows students to earn their way out of an outstanding balance owed to Wayne State.
The D and Leader in Me: A collaboration between the Institute for Leadership and Diversity at the Mike Ilitch School of Business and the Detroit Police Department, which introduced 30 Detroit high school students to city business, government ,and nonprofit leaders and entrepreneurs active in the revitalization of the city.