The Association of Public and Land-grant Universities (APLU) has awarded Wayne State University its 2019 Innovation & Economic Prosperity (IEP) Talent award, recognizing exemplary initiatives in education and workforce development. This is the second award in two years the APLU has bestowed upon Wayne State.
"Wayne State University is driving an education and talent development agenda that paves the way for students to earn their degrees and equip Michigan with a 21st-century workforce," said Wayne State President M. Roy Wilson. "Students, graduates, long-term residents and prospective residents want more than just a degree. They want safe and prosperous neighborhoods where they can study, live, create homes and raise families. We are honored to receive the APLU's Innovation & Economic Prosperity Talent award for our continued efforts."
Wayne State established its Office of Economic Development in 2011 and applied for an IEP University designation in 2014. WSU was one of six finalists nationwide for the seventh annual IEP University Awards. The winners were announced during the 2019 APLU Annual Meeting, held Nov. 10-12 in San Diego. The award affirms Wayne State's citywide and regional initiatives to help improve workforce participation rates and increase the proportion of individuals with high-skill credentials and college degrees.
"Our mission is to leverage Wayne State University's assets — our talent, research and technology, facilities and services, and real estate — to be a convener, partner and catalyst for economic growth in Detroit," said Ned Staebler, vice president of economic development for Wayne State and president and CEO of TechTown Detroit. "This award is great recognition of Wayne State's $2.5 billion annual impact on economic growth in Detroit."
The APLU's award is among other recent notable accomplishments at Wayne State that include:
Posting the largest six-year graduation rate improvement in the nation last year — increasing to 47% from 26% — while the African American graduation rate almost tripled.
Increasing extramural research awards to $260 million, the highest in university history.
Raising $776.5 million during a capital campaign — ahead of schedule — exceeding the original goal of $750 million.
Enrolling the largest full-time freshman class in Wayne State's 150-year history, while most other Michigan public universities experienced a decrease in enrollment.
In addition to the university's workforce development efforts, the APLU Talent award also recognizes Wayne State's educational outreach. Research from the National Institute for Literacy revealed that 47 percent of Detroit's residents lack basic literacy skills. Recognizing the far-reaching impact of illiteracy on the community, the university established the Office of Adult Literacy in 2012 and launched the Harris Literacy Program in 2013.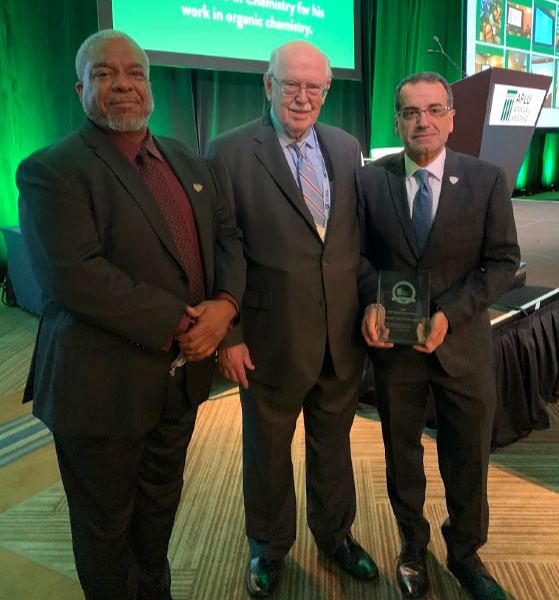 With the underlying goal of workforce development, the program provides adult basic education to help members of the Detroit community reach their academic goals and make steps toward greater self-sufficiency. In 2018, the program provided services to 160 English language and 150 math students, leading to 26 students enrolling in GED classes. The literacy center has served more than 1,700 Detroiters since 2013.
Additionally, Wayne State launched a suite of programs in 2018-19 to help adults with some college, but no degree, which have received national acclaim. One of the most popular and successful efforts is Warrior Way Back, a pioneering debt-forgiveness program that waives overdue balances of up to $1,500 to undergrads who stopped attending but want to complete their degrees. By removing this small financial barrier, Wayne State is helping to ensure that students continue moving toward graduation.
"Through the Warrior Way Back program, innovative pathways that include reverse transfer, and strong partnerships with community colleges, Wayne State is driving a talent development agenda and paving the way for students to earn their bachelor's as well as their associate degrees," said Provost Keith Whitfield. "These partnerships and collaborations are powerful tools for promoting greater educational equity and are key to increasing the area's college graduation rate."
As a result of these citywide and regional collaborations in which Wayne State plays a leading role, Detroit was recently recognized as a Talent Hub by the Lumina Foundation.
APLU's IEP Universities designation program helps higher education institutions codify, elevate, and advance their enterprise-supporting economic and community development while providing national recognition to institutions committed to university economic development. To earn the designation, institutions complete a rigorous self-study and stakeholder engagement process. They also identify their economic development strengths and areas of growth and improvement. Sixty-five institutions have been named IEP Universities designees since the program was launched in 2012.
IEP University Designees are then eligible to compete for IEP Awards in three different categories and for a fourth top prize. The IEP designation recognizes institutions with a proven substantive, sustainable and campus-wide commitment to exemplary economic engagement, or the ways in which universities and their public-private partners contribute to economic and social prosperity and opportunity. The IEP awards, meanwhile, recognize innovative projects or programs in economic engagement.
"Economic engagement and development cuts to the heart of public universities' mission to advance the public good," said APLU President Peter McPherson. "We applaud the winners of this year's APLU Innovation & Economic Prosperity University Awards. They stand out as excellent examples of how public universities are addressing their communities' needs and advancing regional economic development."