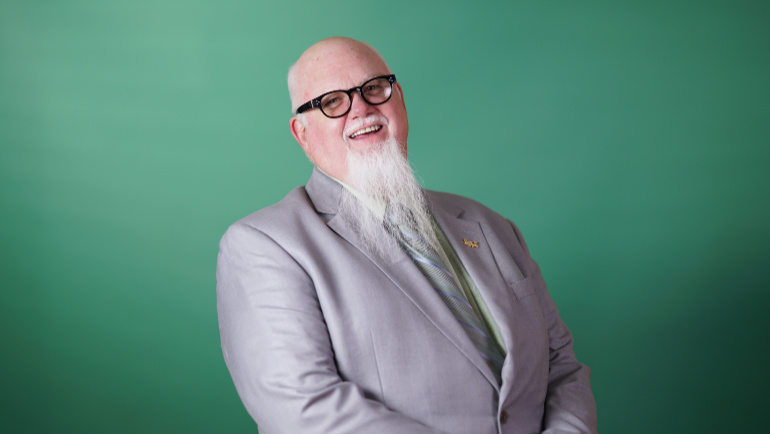 M.L. Liebler
A senior lecturer in the College of Liberal Arts and Sciences, M. L. Liebler is an internationally known and widely published Detroit poet, university professor, literary arts activist, arts organizer and author of 13 books and chapbooks. Liebler has read and performed his work in Afghanistan, Israel, Palestine, Russia, China, France, the U.K., Macao, Italy, Germany, Spain, Finland and most of the 50 U.S. states. Since 1980, Liebler has taught English, creative writing, American studies, labor studies and world literature at Wayne State University.
"Artists have been seasoned in a certain way in the whole metro Detroit area. That all adds up to create a certain kind of character for an artist. I think the biggest influence is the factory and the assembly line. Of course, we know that Berry Gordy used that as his model for Motown. But when you think back to before that, with the jazz and blues people, like John Lee Hooker, all came to Detroit looking for work. I think there's some underlying connection through the working class of Detroit, with all the up times and down times that come with it." — M.L. Liebler, Detroit Free Press, October 2016
His areas of expertise include:
Detroit studies
Poetry
Creative writing
World fiction
Selected media clips:
View his complete faculty profile here.