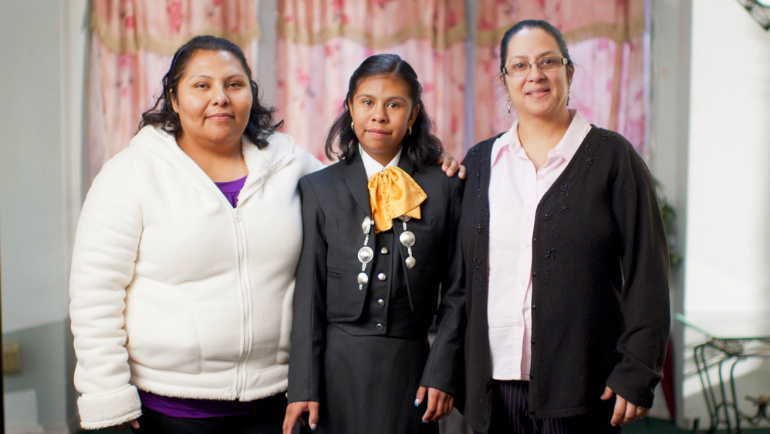 The Michigan Developmental Disabilities Institute (MI-DDI) at Wayne State University is launching a program designed to address the needs and health concerns of aging caregivers of adults with neurodevelopmental disabilities. Caregivers, ages 60 and over, may be qualified to participate in The Michigan Older Caregivers of Emerging Adults with Autism and other Neurodevelopmental Disabilities (MI-OCEAN) Family Support Project, a statewide project funded by The Michigan Health Endowment Fund.
MI-OCEAN uses a family support model to identify and address various issues that may negatively impact the health and well-being of aging caregivers and those that depend on them. Providing care can be exhausting and can leave the caregiver feeling isolated and hopeless. It can also be complicated to get necessary help for both the caregiver and the person they support.
"Aging family caregivers of emerging adults with autism and other neurodevelopmental disorders face uniquely challenging demands," said MI-DDI Director Sharon Milberger. "MI-OCEAN aims to improve the health and well-being of this underserved population of aging caregivers by empowering them through peer-to-peer support and system change. We are so grateful to the Michigan Health Endowment Fund for the opportunity to positively impact this growing group of aging caregivers."
MI-OCEAN is seeking parents, grandparents and caregivers, age 60 or older, who care for family members with intellectual/developmental disabilities. There is no cost to participate in the project.
Caregivers and family members will:
Work with a Family Support Navigator (FSN) to navigate complex service systems.
Develop an Individualized Family Plan with goals identified by families.
Be connected with the resources needed to achieve their goals.
Work with a FSN to improve the health and quality of life for caregivers and the family members they support
For more information about participating in this important project, please contact MI-OCEAN Project Manager Elizabeth Janks at e.janks@wayne.edu or 313-577-6368.