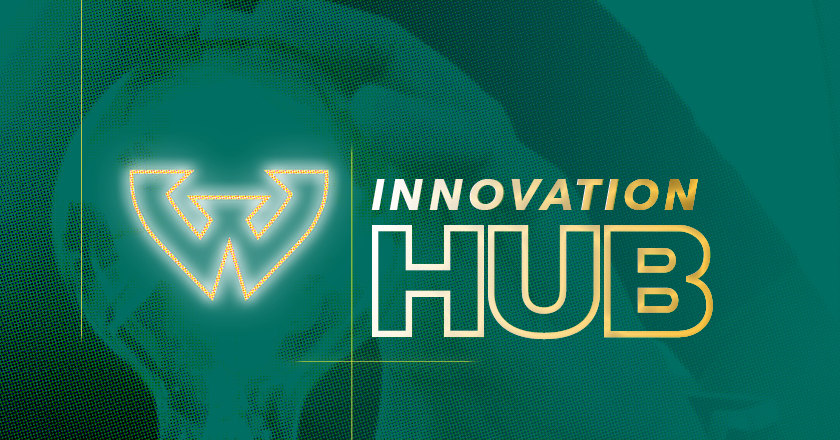 Compelling speakers from the Wayne State community will describe their experiences in bursts known as Innovation, Disruption and Opportunity (IDO) Talks
As one of the nation's preeminent urban research universities, Wayne State consistently generates important innovations and ground-breaking research. At 4 p.m. on Wednesday, Nov. 15, in the Student Center Ballroom, the university will launch the Wayne Innovation Hub to coordinate and enhance its programs for entrepreneurship education, technology commercialization and community partnerships, and to enhance the university's overall culture of innovation.
The centerpiece of the launch celebration is a series of brief, compelling IDO (Innovation, Disruption, and Opportunity) Talks by innovators and entrepreneurs from the Wayne State community. Each IDO talk, similar in format to TED Talks, will focus on a different aspect of innovation and entrepreneurship drawn from the speaker's experience and will last five minutes or less – just enough time to convey the speaker's core message and ignite the imagination of the audience.
The IDO speakers are:
In addition to the IDO Talks™ presenters, Wayne State University President M. Roy Wilson, Provost Keith Whitfield and Vice-President for Economic Development/TechTown Detroit CEO Ned Staebler, will offer brief remarks. Tech entrepreneur W. David Tarver, recently appointed Senior Counselor to the Provost for Innovation and Entrepreneurship, will serve as event host and master of ceremonies.
The Innovation Hub launch celebration will reinforce Wayne State's strong track record of innovation and entrepreneurship and showcase how it is taking this commitment to an even higher level. In addition to the IDO TalksTM, The event will include music; the kickoff of a student-led community engagement project where participants produce one-minute video profiles to highlight the innovations produced by everyday Detroiters; and a prototype "Innovation Studio" where attendees will have the opportunity to interact with innovations and innovators from the Wayne State community and the region. Attendees will be encouraged to connect with the many resources that exist in the region, and representatives will be on hand to answer questions and provide information.
The event is open to the public. Light food and beverages will be served. Please register at go.wayne.edu/innovation-hub. Space is limited.
Wayne State University is a premier urban research institution offering nearly 350 academic programs through 13 schools and colleges to more than 27,000 students.