Wayne State University School of Medicine Class of 2026 M.D. candidate Ranganath Kathawate led what is likely the first published study about the frequency with which a rescue hepatectomy is employed to create the anheptic state -- a very specific subset of liver transplant recipients whose first transplant was unsuccessful.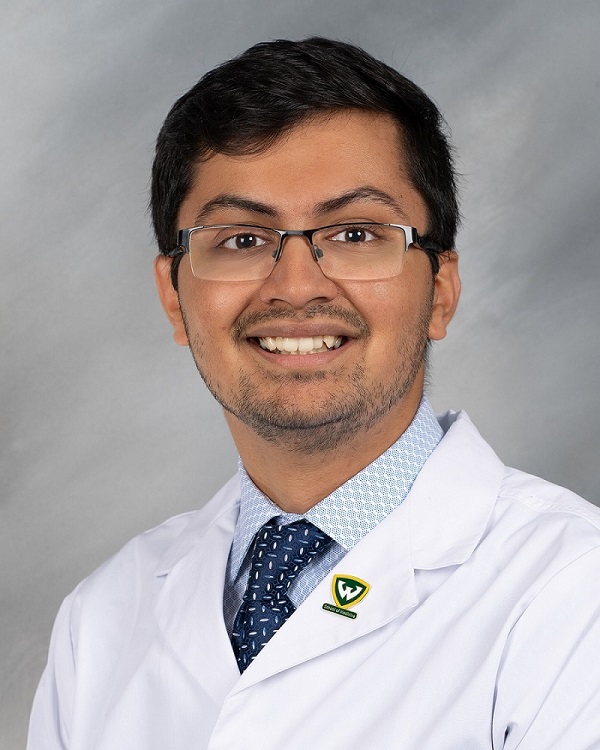 The rescue hepatectomy is an emergency procedure to remove the first organ while the patient is put on the national waitlist for another liver.
"Essentially, the patient doesn't have a liver while they wait for another one," he said.
"Utilization and outcomes of rescue hepatectomy among U.S. liver retransplant candidates," is published in Clinical Transplantation.
Before the paper, there were no studies published about the frequency with which the procedure is used to create the anhepatic state, and the associated outcomes for such patients on the waitlist, he said.
"Anhepatic patients are a distinctly vulnerable population, and further work is urgently needed to better inform care decisions about this population," Kathawate said.
Only 75, or 5.5%, of the 1,364 adults listed in the United Network for Organ Sharing records as Status 1A for hepatic artery thrombosis or primary non-function from 2005 to 2020 are anhepatic.
"Since there are so few anhepatic patients – each with different clinical courses – more longitudinal studies would better inform the current state of this population. Due to reporting regulations, certain metrics are unavailable, which limits visibility into other areas of interest, such as patients being anhepatic for reasons other than primary non-function or hepatic artery thrombosis," Kathawate said.
He launched the project in early 2021 while working as a Measey Surgical Scholar at the University of Pennsylvania, and is continuing the work at Wayne State.
"We found that these patients experience a high rate of death while on the waitlist, and had very poor outcomes overall. This is a first-of-its-kind analysis and will hopefully lead to more work in this niche," Kathawate said.
He was surprised by the survival disparity in one-year post-transplant survival rates within the anhepatic population. "The immediate presumption is that patients without a liver would generally have worse survival, but actually running the numbers really shows the extent of that difference," he said.
He believes further studies are needed before something clinically actionable is available – particularly along the lines of the specific, institution-based decision processes that lead to rendering a patient anhepatic.
"From what we found, it is very plausible that a lot of heterogeneity exists across hospital and geographic regions within that decision tree," he said.
In addition to the research, Kathawate is involved in projects on liver transplant outcomes.
"I think the pathophysiology leading up to the rescue hepatectomy procedure, which confers anhepatic status, was particularly interesting. Even after a successful transplant procedure, there are things that can go wrong, and I was fascinated by what specific problems justified liver removal," he added.