More than 300 new medical students took the first step in their journey to becoming doctors during the Wayne State University School of Medicine's Welcome Week for the Class of 2025, held July 6-9 both virtually, as well as inside and outside the school's Scott Hall and Mazurek Medical Education Commons.
"This is a long-awaited day for many of you," said Associate Dean of Students and Career Development Margit Chadwell, M.D. '94, who kicked off a virtual orientation with students, leadership and administration staff July 5. "We're all really excited to start you on this exciting new journey, which will be a transformational journey from student to physician."
Dr. Chadwell warmly welcomed the class before introducing School of Medicine Dean Mark E. Schweitzer, M.D., who talked about the outstanding caliber of a Warrior M.D.-educated physician and the calling of medicine.
"As Dr. Chadwell said, you are exceptional. Whatever you do, you will do it exceptionally well. This may be difficult, but at the end of the tunnel, you will continue the tradition of exceptional Wayne Sate students. Students who roll up their sleeves, treat patients and get things done," he said. "Welcome to the next stage on your journey, and on your calling to be a doctor."
Welcome Week was the first time the students met each other and School of Medicine administration and leadership. In addition, campus welcomed back many faculty and staff who had been working from home since March 2020 because of the COVID-19 pandemic. To start the academic year with some fun, an ice cream social was held for students, faculty and staff outside of Scott Hall. Campus tours were conducted for the Class of 2025, many traveling to Detroit for the first time since applying to WSU.
The School of Medicine is familiar territory for new student and Temuco, Chile, native Tannia Rodriguez, who earned from Wayne State a bachelor's degree in Biomedical Engineering with a concentration in Biomaterials and a minor in Latin American studies in 2017, and a master's degree in Biomedical Engineering with a concentration in Tissue Engineering in 2018. During her time at WSU, Rodriguez volunteered with Vision Detroit, working with Associate Professor of Ophthalmology, Visual and Anatomical Sciences Anju Goyal, M.D., to provide free vision screenings and follow-up care to minority residents of Detroit.
She didn't hesitate to apply to WSU's medical school after earning her second master's degree in 2019 from the University of California at San Francisco.
"From service requirements to student-led outreach efforts, the Wayne State University School of Medicine puts giving back at the forefront. Not only does this help create the next generation of culturally-competent healers, but WSU also develops excellent academics," Rodriguez said. "Year after year, School of Medicine students match at top programs across the nation. Being able to celebrate one of my closest friends' match into a leading Ophthalmology residency program in 2020 – the specialty I am most interested in – cemented my desire to train here."
The new class, selected after 1,500 interviews from an initial pool of approximately 11,000 applicants, includes 156 females and 149 males from 22 different states and 29 different birth countries who earned undergraduate degrees from 102 different colleges. Additionally, 30% of the class is non-traditional, indicated by two or more gap years, and 38 students are first-generation college graduates.
Among the Class of 2025 is Chayton Fivecoat, a Wyandotte, Mich., native who will be the first physician in his family when he graduates.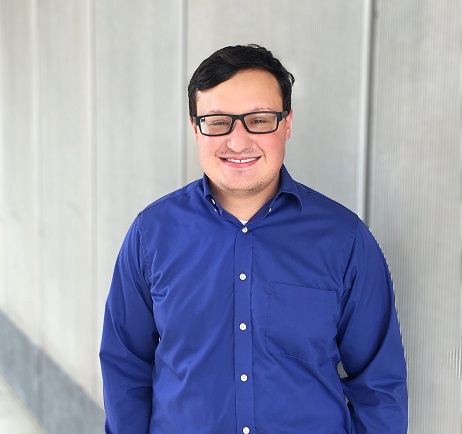 "I'm really looking forward to meeting the other members of our class, in person," he said of Welcome Week. "Detroit has so much to offer and I cannot wait to experience the city with people I am going to spend the next four years with."
He is pursuing a career in medicine as someone who grew up with family members who mistrusted the health care system. "By becoming a physician, I hope that I can become a trusting voice and listening ear for those who feel that medicine does not represent them or properly meet their health care needs," Fivecoat said.
The Class of 2025 spent the rest of the week meeting with their color-coded learning community and small-group Gross Anatomy team, attending meetings and webinars about health and wellness, financial health and more. A Board of Student Organizations-sponsored field day competition for the Classes of 2024 and 2025 July 9 at Belle Isle Park in Detroit capped the week.