An anti-racism educational effort led by Wayne State University School of Medicine Class of 2024 medical student Cedric Mutebi and third-year Internal Medicine-Pediatrics resident Selena Rodriguez, M.D., aimed at stopping racial disparities through reimagined medical education has won a $10,000 grant from the Association of American Medical Colleges.
The AAMC's Nurturing Experiences for Tomorrow's Community Leaders Award, made possible through a cooperative agreement with the U.S. Centers for Disease Control and Prevention, will allow the team at the School of Medicine to develop "Healing Between the Lines," a sub-curriculum targeting upstream structural inequities that drive downstream disparities.
Healing Between the Lines will be incorporated as sub-curriculum of the School of Medicine's longitudinal program Health Equity and Justice in Medicine January to July 2021. The program trains residents on social accountability and cultural humility. The program is poised to expand the type of work to medical students and create a learning environment across the medical training continuum.
"Understanding the intersections of structural racism and health has always been quintessential, but this year has put a magnifying glass on barriers that have been all too real for Black Americans and has granted us, as a medical community, a window for deep introspection on the ways we actively and passively contribute to those systems," Mutebi said. "If we are to truly create health equity, we need to be intentional and active in dismantling racist structures and traditional hegemony that prevails in our society and medical education – and HBL aims to do that."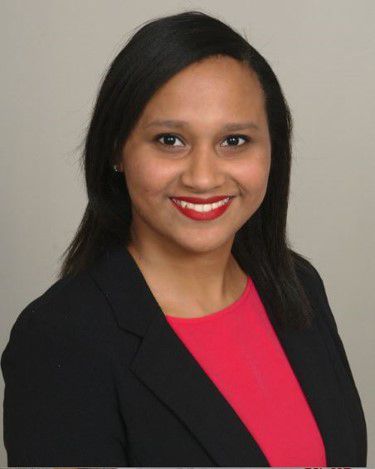 The effort will educate medical students and residents on the historical intersection of systemic racism and health by exploring and untangling the impact of redlining –systemic denial of services – on the health outcomes of Detroit communities, and train them to strategically utilize their voices and expertise in collaboration with Detroit community partners to fight against the present-day manifestations of historical systemic injustice through community-led advocacy.
"By the time food insecurity happens, or housing insecurity or transportation insecurity, it's already too late. They have already produced and affected poor health outcomes. What would it look like to prevent them by interrupting the racist policies that create these disparities in the first place? We will be focusing on the legacy of redlining," said Assistant Professor of Internal Medicine-Pediatrics Ijeoma Nnodim Opara, M.D., the project's faculty mentor, who directs Health Equity and Justice in Medicine.
At the end of the six months, trainees and the partnered organizations will co-host an online symposium for the community on transforming systems collaboratively. The symposium will teach other medical professionals about the community's challenges and ways they can work together to achieve a common goal: equitable health. Information on how to join the cohort is coming soon.