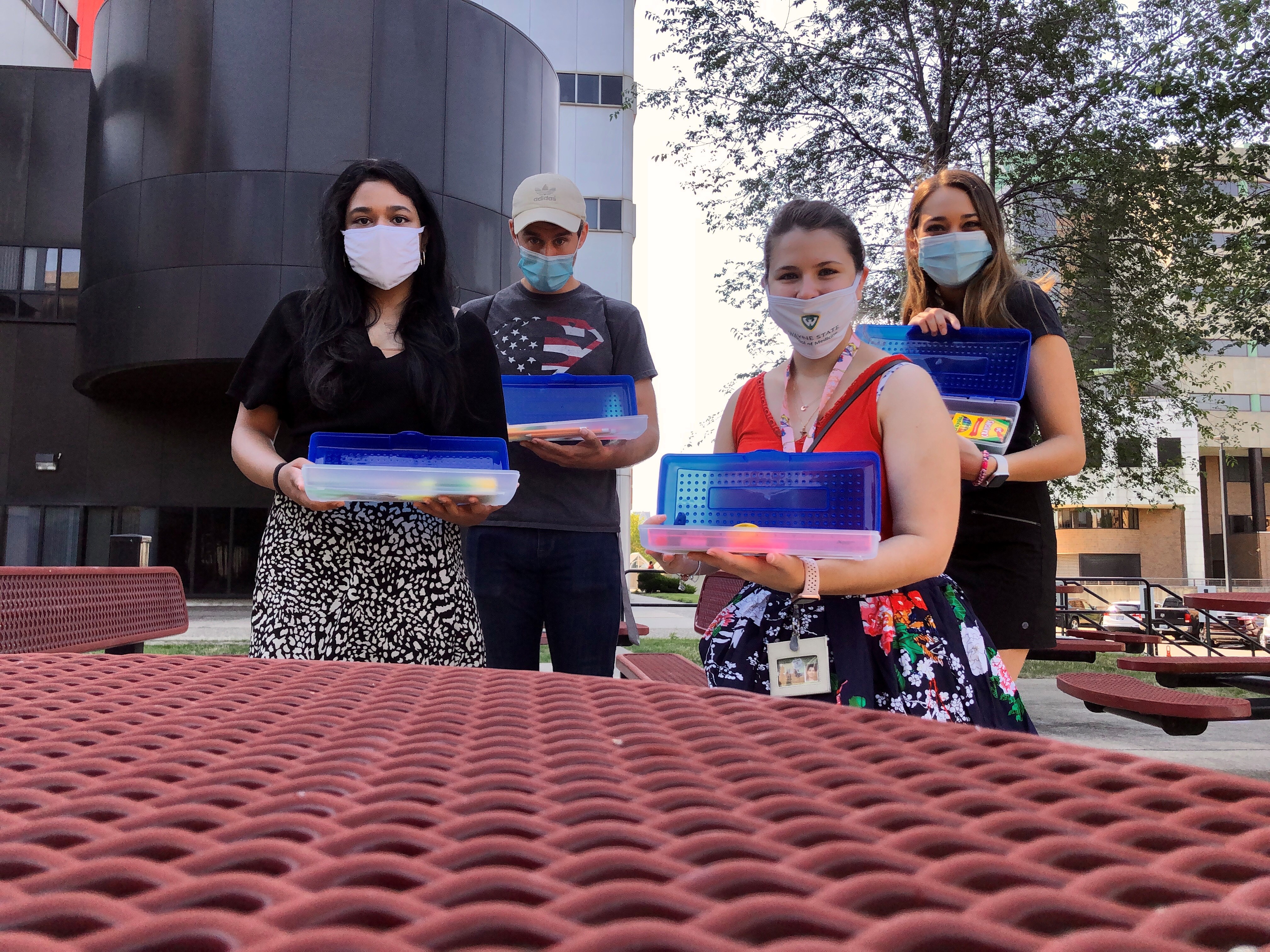 A lucky group of Detroit Public Schools Community District elementary and middle school students received new school supplies thanks to students with the Wayne State University School of Medicine's American Medical Association chapter.
The children are part of the tutoring program at Friendship Baptist Church in Detroit, which was on hiatus because of the COVID-19 pandemic. Community Service Chair and second-year medical student Katie Adlaka quickly worked to secure a grant from the AMA to purchase school supplies.
The School of Medicine's AMA chapter has worked with Friendship Baptist Church for more than 15 years.
"Due to COVID-19, our normal tutoring program has been postponed, and we are currently in the process of transitioning to online tutoring. Our chapter learned that our students who participate in the program were in need of new school supplies to start the school year off on a good foot," Adlaka said. "A few of our chapter members were able to safely pack pencils, pens, scissors, erasers, rulers, pencil sharpeners, crayons, glue sticks and notebooks in a socially-distanced fashion."
Adlaka packaged the items individually to prevent sharing during the pandemic.
"With our students in mind, it was an uplifting and heart-warming experience to come together for a worthy cause. Our AMA chapter was enthusiastic to take up this initiative to equip these students with pencil boxes full of new school supplies through this community service project," Adlaka added. "This need is especially important to fulfill during this time to ensure that the students aren't sharing school supplies. Additionally, we are pleased to also relieve a financial burden on Detroit families who have been immensely impacted by COVID-19. Our Wayne State University School of Medicine AMA chapter is committed to investing in our Detroit youth and in education. We are very grateful to the AMA for this generous grant that made this community service project possible."