The Michigan Area Health Education Center, headquartered at the Wayne State University School of Medicine, received $95,000 in CARES Act funding this month from the Health Resources and Services Administration. The funds will be used to enhance the infrastructure of three federally qualified health care centers in Michigan and an academic training program on best practices to prevent, prepare and respond in the delivery of telehealth services to limit the spread of COVID-19.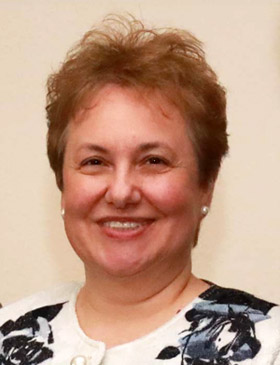 Because of the COVID-19 pandemic, it has become clear that telehealth services are a critical means of delivering health care services. The CARES Act funds will help provide technical support to the centers and will enhance their readiness to respond to COVID-19 through telehealth technologies. The funds will also help prepare and train clinicians and students in the delivery of telehealth.

"We are very pleased to be able to use these funds to help train clinicians, students and staff who are serving vulnerable rural and urban populations throughout Michigan," said Tsveti Markova, M.D., co-principal investigator of Michigan AHEC, endowed chair and professor of the WSU Department of Family Medicine and Public Health Sciences, and associate dean for Graduate Medical Education at the Wayne State University School of Medicine.

"The training and education we are providing is truly interdisciplinary," said Ramona Benkert, Ph.D., co-principal investigator of Michigan AHEC, associate dean of Academic and Clinical Affairs, and associate professor of the Wayne State University College of Nursing. "The curriculum was developed by WSU College of Nursing and WSU School of Medicine faculty, and the training will be conducted by an interdisciplinary group of both students and clinicians."

The CARES Act funding will be applied during Fiscal Year 2020-2021. The grant partners include two HRSA grantees: Michigan AHEC and the Nurse Education, Practice, Quality and Retention Program in the WSU College of Nursing. The FQHC partners include clinics in the Upper Peninsula, mid-Michigan and Detroit.