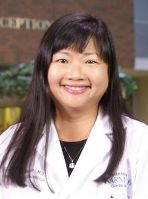 The Barbara Ann Karmanos Cancer Center in Detroit was recently selected to be one of 50 sites in the United States to offer the new U.S. Food and Drug Administration-approved drug PROVENGE® (sipuleucel-T) to treat patients with advanced metastatic prostate cancer.
PROVENGE, manufactured by Dendreon, is the first FDA-approved autologous cellular immunotherapy, a breakthrough treatment that uses the patient's own immune system to fight the prostate cancer.
Through a pheresis-type (leukapheresis) process, the patient's cells are collected and shipped to a designated cell collection center. The cells are then processed with a recombinant protein that helps activate the patient's immune system and functions as a prostate cancer-associated antigen. This makes it possible for the patient's immune system to recognize and attack the prostate cells in the body. The PROVENGE treatment is then shipped back within a few days and infused in the patient, arming the patient's own immune system to fight the cancer cells and rebuild the immune system.
The PROVENGE treatment involves three doses given approximately two weeks apart. The total treatment process can be completed within a month.
"This is revolutionary and the future of cancer treatment," said Gerold Bepler, M.D., Ph.D., president and CEO of the Karmanos Cancer Institute and associate dean of Cancer Programs at the Wayne State University School of Medicine. "Karmanos' physicians and researchers are continually working on improving targeted therapies to treat cancers. One size does not fit all when it comes to this disease. We need to attack cancer from a molecular level to prevent the cancer from spreading in order to control the disease. PROVENGE helps utilize the patient's immune system to treat advanced prostate cancer. We're pleased to be one of the sites selected to offer this as an option to our patients."
Karmanos is one of two sites in Michigan selected to use PROVENGE and is scheduled to treat its first patient later this month. Although this is a major advancement in prostate cancer treatment, this is not for everyone. Due to the current limited supply, the drug is costly -- approximately $93,000 -- and is not always covered by insurance. At the current time, Dendreon anticipates that it can manufacture PROVENGE to support the treatment of 2,000 patients nationwide in the first year and hopes to increase availability as manufacturing increases.
PROVENGE has shown to prolong life by approximately four months but it is not a cure for the disease.
"Any time there is a new drug that shows great promise in treating the disease and improving the quality of life, it is extremely hopeful," said Elisabeth Heath, M.D. associate professor of Oncology for the School of Medicine and director of the Prostate Cancer Research Team at Karmanos. "Although this is not a cure, we believe PROVENGE, combined with clinical trial studies, could provide a greater chance and significant prolonged life for patients. This is a huge step in treatment options for those with advanced prostate cancer."
Karmanos already has several patients on a waiting list for PROVENGE. In addition, Karmanos has several clinical trials under way and has access to more than 130 investigational drugs not yet available elsewhere for patients whose cancer no longer responds to the current standard of care treatments.
For more information on clinical trials and treatment options call 1-800-KARMANOS (1-800-527-6266) or visit www.karmanos.org.