Phillip Levy, M.D., M.P.H., Wayne State University's assistant vice president for Translational Science and Clinical Research Innovation took part in Crain's Detroit Business's 2020 Health Care Leadership Summit on Oct. 15.

Dr. Levy was a member of a virtual panel discussion on the social determinants of health, along with Brandi Basket, M.D., chief medical officer, Meridian; Marijata Daniel-Echols, M.D., program officer,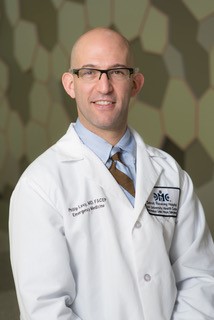 W.K. Kellogg Foundation; and Tom Lauzon, chief executive officer of Wellopp. Drs. Daniel-Echols, Basket and Levy serve on Gov. Gretchen Whitmer's Coronavirus Task Force on Racial Disparities.

Dr. Levy, the Edward S. Thomas Endowed Professor and associate chair for Research in the Department of Emergency Medicine, and the chief innovation officer for Wayne Health, oversees WSU's Population Health OutcomEs aNd Information Exchange, or PHOENIX program, a novel geocoded mapping system used to identify information on population-level social determinants to paint an overall picture of health in Michigan area by area.

Watch the panel discussion here.